Thinking of selling?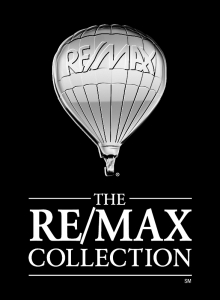 Distinctive. Elegant. Luxurious.
Created to address the specialized needs and interests of affluent buyers and sellers,
The RE/MAX Collection features specialized logo and sign designs that provide a distinctive look to set luxury listings apart from the rest.
We are able to offer you our expertise in the luxury home market and can customized marketing programs that will target and qualify buyers and sellers in the high-end market
For a certain calibre of customer, there is more to a real estate transaction than just a closed sale. The means by which something is accomplished is just as important as the accomplishment itself.
These clients demand a level of service, expertise and attention to detail that reflects the quality of the properties they're buying or selling. For these discriminating clients, RE/ MAX presents The RE/ MAX Collection.
Used by RE/ MAX agents across the globe, The RE/ MAX Collection is a brand reserved exclusively for marketing the group's most elite properties.
Featuring a subtle, refined logo and suite of marketing materials, The RE/ MAX Collection's distinct appearance has been designed to meet and exceed the discriminating tastes of those buying and selling within the luxury property market.
Distinctive, elegant and luxurious, this brand offers affluent buyers and sellers exceptional service along with a unique style of presentation which is both striking yet calmly understated.
About Re/max Australia. for more insight visit http://www.remax.com.au/
About Re/max International. for more insight visit http://www.remax.com/